Through innovative programs and positive relationships, CND empowers individuals to achieve their potential.
Our primary purpose is to treat, and prevent, the use of alcohol, tobacco and other drugs, as well as treat adult mental health illnesses.
CND envisions a day when our community is drug and violence free.
Empowerment: We believe our interventions can empower individuals to overcome barriers and choose a path to reach their full potential.
Recovery: We believe that with focus and the right treatment, those facing mental illness & addiction can experience a full life in recovery.
CND Has changed my life by providing a reliable, safe, and fun environment for my daughter each summer. I also have two sisters who are also a part of CND organization, it has helped provide them with a great opportunity to give back and be involved with community while also gaining a great worth ethic.
Deziray Davis, Youth Program Participant
CND is truly a safe place for me to learn about the dangers of violence and substance abuse. CND also supports healthy ways of living by providing us with recreational and art activities/ games and many fun trips. I definitely recommend CND. It is a healthy way to stay busy throughout the summer and a great way to meet other people. The great environment makes you always want to come back.
Lizbeth Reyna, Summer Camp Participant
From the bottom of my heart I would love to say thank you for giving our children the Christmas we couldn't give them. We've had a rough year and this showed us that there are still amazing people in this world. Thank you guys for everything!
Adam & Mercedes, Christmas Gist Program Participants
It was 1989 when residents living in Franklinton, west of downtown Columbus, decided to take action.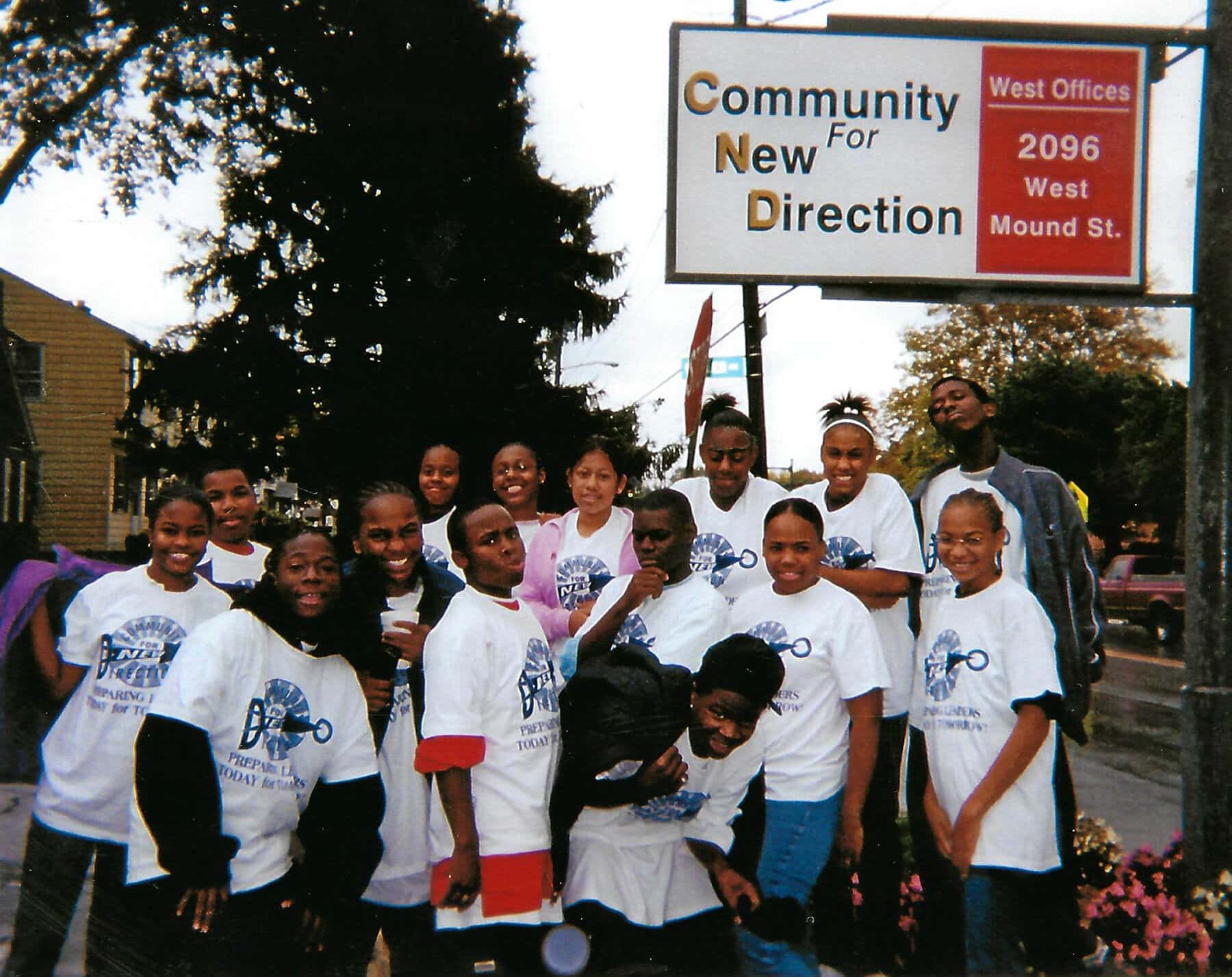 Why? Too many kids were dropping out of high school and turning to drugs, alcohol, gang activities and crime. So, from a two-bedroom apartment in the Sullivant Gardens Housing Development, Community for New Direction (CND) began as a volunteer-run program providing positive mentoring and prevention programming to high-risk youth. In 1995, the program incorporated as a 501 (c)(3) non-profit agency. When the ADAMH Board of Franklin County noticed the success of CND, it asked the agency to open another office and expand to the near eastside. This was the start of tremendous growth for CND. CND's first Executive Director was Pastor L'Tanya Lemon and first Board Chairman was Mike Smeltzer. They were instrumental in our growth as an agency.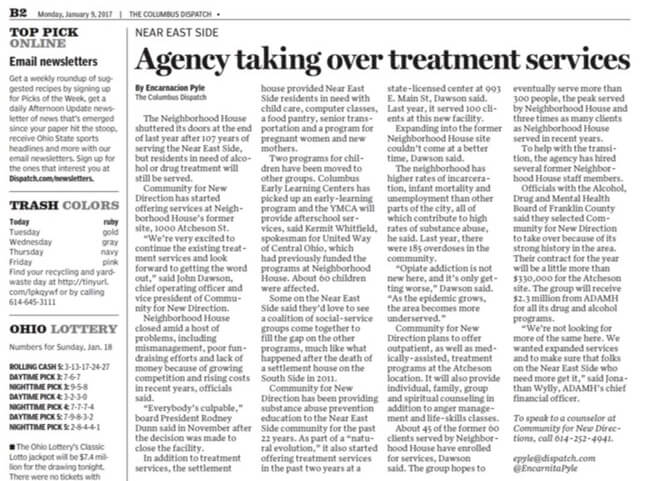 After a merger with The Prevention Council of Central Ohio in 2010 and later an expansion to include adult mental health and substance use disorder treatment services, CND has become a premier provider of these much-needed programs in our community. In 2019, CND opened an all-male Recovery House as part of our adult treatment program and achieved a 3-year CARF accreditation.
Today, CND serves more than 2,000 individuals a year.
Support our mission to help individuals build a bridge to a brighter tomorrow!